Your support helps us provide exhibits like the 'Masai Mara Project'The Masai Mara Project (below) is an idea created by noted fashion designer, educator and artist Liang Mingyu. Be part of a passionate community of artists, art organizations, businesses and people dedicated to preserving traditional elements of our artistic future.
Upcoming Events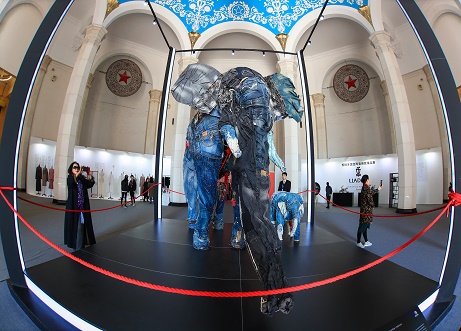 Masai Mara Touring Exhibit Liang Mingyu is not only a world famous international fashion designer, she is also a highly regarded professor and artist. In this exhibit she employs full-size elephants made of used denim to tell us about the devastating effects of ivory poaching and the toxic effects that denim manufacturing has on billions of gallons of fresh water each year.
Learn More..
Tell us a story with your art
Enter the Classically Telling Juried Competition! IThe 'Classically Telling' Juried Competition is full on right now! Tell us a story using your traditional art skills and compete for a $300 Award of Excellence Grant, $100 Award of Merit Grant and much more. Winners are also featured in a special section of the Haywain Magazine.
Learn more.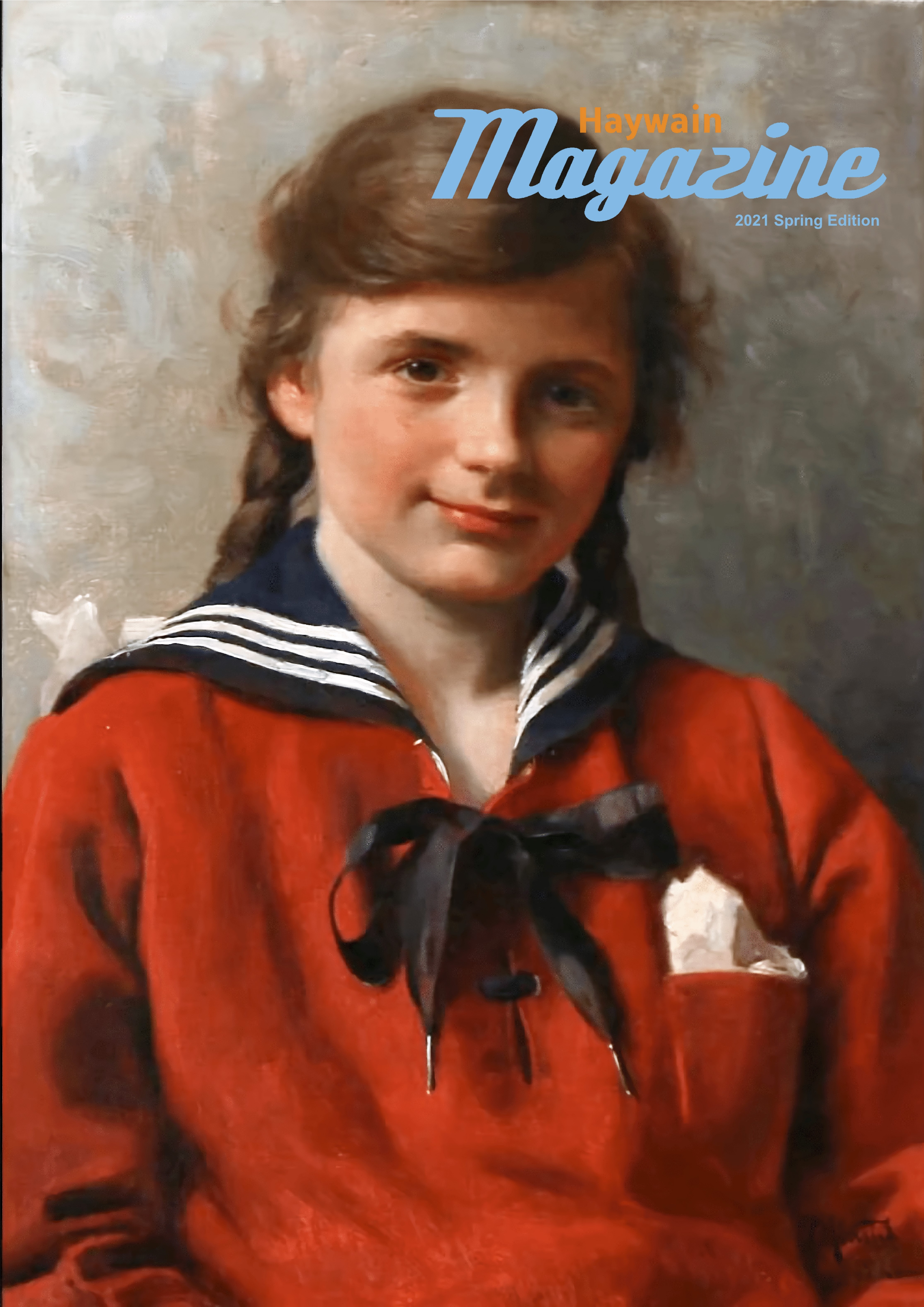 Portrait of a Young Girl by Peder Mork Monsted
Haywain Magazine Spring Edition The Spring Edition is here and features the winners of our 2021 Curator's Juried Competition. Also included is our featured Old Master, Peder Mork Monsted along with a special ad section on sculptors and an interesting section on Sotheby's First Quarter Art Auctions.
Learn more.

Martini on the Rocks, Soft Pastel by Tracy Klinesteker
Curator's Circle 2021 Art Competition Winners! It is with great pleasure that we announce the winners of our 2021 Curator's Juried Art Competition Winners. Pictured above is our First Place Winner Martini on the Rocks, created by artist Tracey Klinesteker using soft pastels. The Award Winners were selected by Mr. David Fu, our Juror of Awards. See the full article on our Events Page..
Learn more.

How we help
By empowering local, independent artists.

Our programs benefit local artists and developing art communities Through artist grants, exhibit grants and grants to develop display space, our focus is on providing programs from the ground up to support community art initiatives.
Exhibition Grants Artists, art organizations and museums are welcome to apply for funding to assist with upcoming art exhibits or educational art events.
Learn more.
Incubator Grants Municipalities, developers, artists and art organizations will benefit from this unique approach to providing visible display space in commercially viable locations.
Learn more.
Artist GrantsWe provide grants to full-time studio artists who meet certain income requirements. Grants are unrestricted as to use but are not available to commercial artists, hobby or part-time artists.
Learn more.
How you help
By participating in our events and workshops.

Your participation in our programs is crucial to our mission Just as important as funding, participation in our grass roots programs that support art awareness increases economic activity within local communities.
Ongoing Art Workshops Art Workshops and Field TripsWe offer a continuous battery of ongoing workshops throughout the year. Study the techniques of the old masters including the elements of grisailles, velatura and glazing. Experience stimulating plein air workshops and exciting field trips.
Learn more.
Professional Development We offer a continuous stream of professional development classes, workshops and lectures featuring our cadre of professional artists and our partners.
Learn more.
Art Competitions Throughout the year we conduct a number of art competitions including our Curator's Circle Competition, the Global Youth Art Intiative and others.
Learn more.
Our Initiatives and Programs
| | | | |
| --- | --- | --- | --- |
| Annual Dinner, Exhibition and Art Auction | Unique Exhibits Featuring World-Class Artists | Exciting Workshops With Professional Instructors | Annual Sponsor Appreciation Wine Bacchanal |
| | | | | |
| --- | --- | --- | --- | --- |
| The Haywain Magazine Featuring Our Artist Members | Professional Practices Development Initiative | Annual Exhibition Opportunity for Gobal Youth | | Flexible, Affordable Membership and Giving Programs |