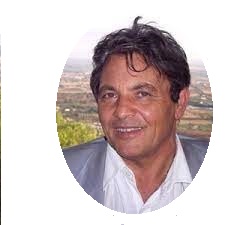 Girardi Lo Russo, Director, Accademie di Belli
Arti di Roma, Rome, Italy
Gerardo Lo Russo, graduated from the sculpture department of the FAZZINI Academy of Fine Arts in Rome. He began his work in 1963 and his works were exhibited in Rome, Paris and Zurich. In 1972, his prints and sculptures were so outstanding that he won four solo exhibitions in Rome, Florence and Venice, and galleries in Geneva. In 1975, he founded the first private print school in Italy, specializing in the research and dissemination of printmaking, and at the time, including Paul Picasso's dozens of internationally renowned artists, to create prints for artists. His school became a sacred place for the creation of nearly 400 artists' prints between 1975 and 1984. During this period, many universities in the United States invited him to do lectures at the Academy of Fine Arts. He has published many books related to printmaking and is a famous print artist in Italy. His works are imaginative, imaginative, and individualized artistic language, forming interaction and communication with the audience. His copperplate paintings were held at the National Gallery of Italy, where he served as Dean of the Academy of Fine Arts in Rome and won the National Medals of Italy, France and Russia.